A selection of UK Pony Club Centres, six of which host Young Equestrians Clubs, headed to Cholmondely Castle, Cheshire, to take part in the Centre Equitation Competition at The Pony Club Championships this August.
The Centre Equitation Competition is where four Pony Club Members from a Pony Club Centre compete in a team equitation competition with dressage and show jumping phases. Teams are split into two age ranges, 12 and under and 13 and over, with two sections per age range and teams sharing two ponies for the event.
Out of the fourteen Pony Club Centres who took part in the competition, six of them also host a Young Equestrians Club and we were so proud to see nine Young Equestrians forming part of the seventeen teams this year.
With so many Young Equestrians competing, we decided to offer a Best Young Equestrian Award for the highest placed Young Equestrian in section of the competition. The winners of these awards were:
Lucy Evans, part of Regal Equestrian's Young Equestrians Club
Jenny Jervis, part of Regal Equestrian's Young Equestrians Club
Phoebe Crewe, part of Carrington Riding Centre's Young Equestrians Club.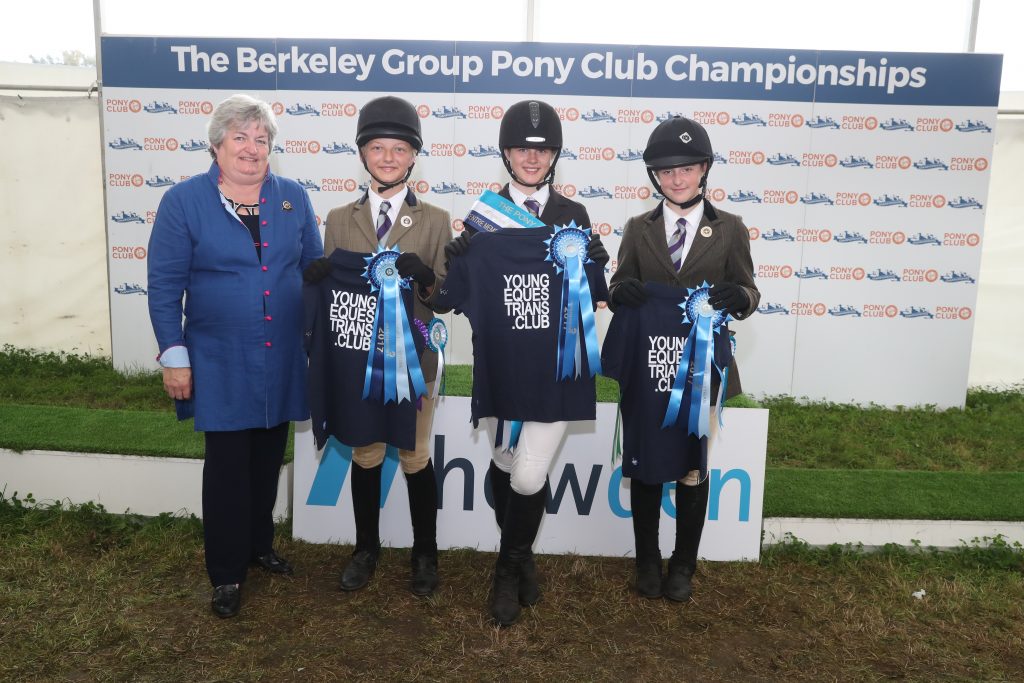 Winners received a Young Equestrians polo top and an enormous rosette, kindly donated by Mary Tuckett, Chairman of The Pony Club.
Pictured are Young Equestrians from Finchale View and Park Lane Stables during the dressage phase: