This July we are naming the Young Equestrians Club at New Hill House our Club of the Month.
If we were to describe the New Hill House Young Equestrians Club in one word it would be varied. Even though they have only been up and running since October, they have explored so many areas of the equestrian industry through meeting weekly on Wednesday nights and coming together for extra sessions in the holidays.
By January they had already learnt how to do mounted games, attended a dressage competition, been on a trip to Liverpool International Horse Show and recorded a Mannequin Challenge. Because the Club was so successful by this point their Club Leader, Danielle Perez, a key driver behind the Club, worked with the British Equestrian Federation to apply for some Satellite Club Funding offered through their County Sports Partnership, Lancashire Sport. This funding has enabled the Club to explore three key disciplines in the equestrian world; show jumping, dressage and eventing.
The Young Equestrians have completed their ten weeks of show jumping which included a clinic with a UKCC level 3 show jumping coach; a session on course design and the chance to compete in a British Showjumping Club Show. They next moved on to their sessions with a dressage focus and part of this included preparing a drill ride which they performed at Aintree International Equestrian Centre a couple of weeks ago.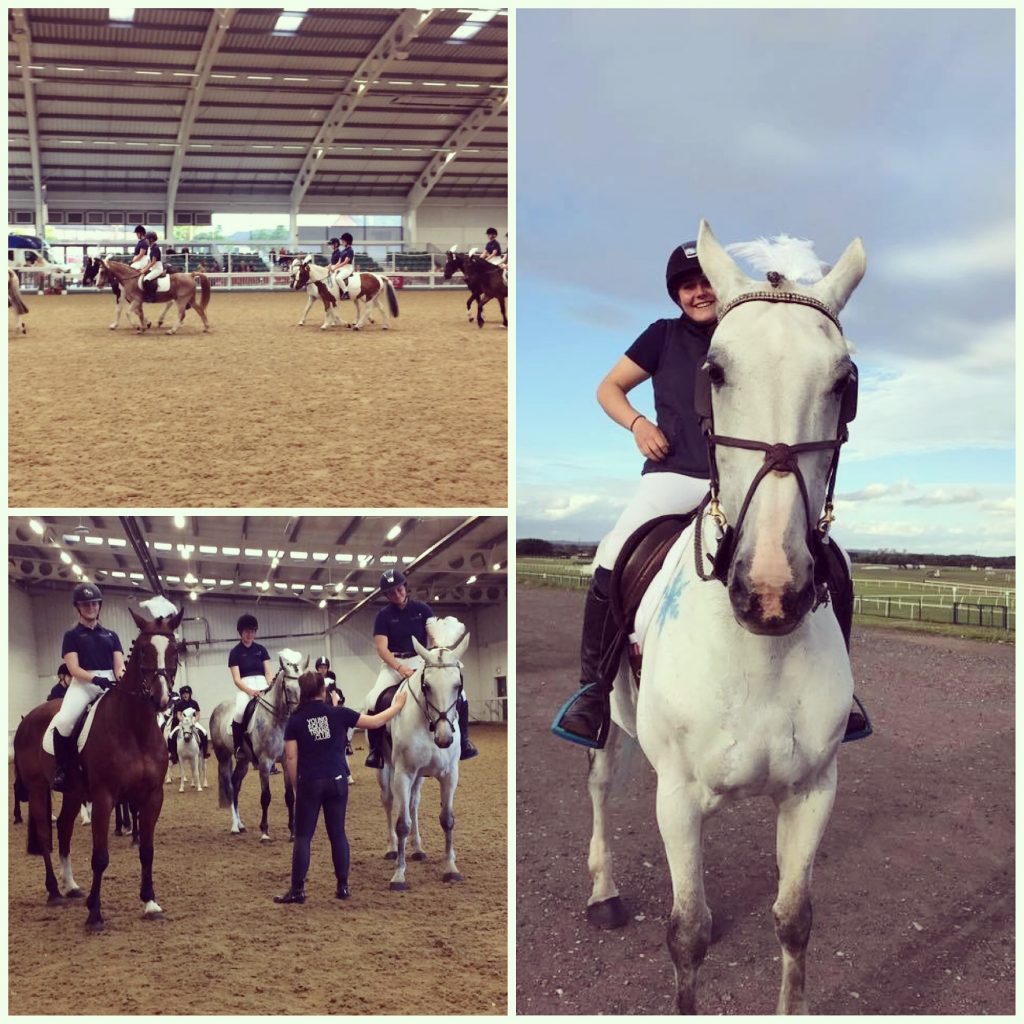 Dressed smartly in their Young Equestrians polos and white jods, they wowed the audience with their slick routine to Let it Go from Frozen. Their horses were immaculately turned out and were kitted out with white headpieces and snowflake markings to represent their Frozen theme.
Mia Busby, 13, is excited for future Young Equestrians events "I love coming to Young Equestrians because we get to do something different every week and we get to choose the activities"
Want to get involved? Join your local Young Equestrians Club NOW!  Find a Group
Want to nominate your Young Equestrians Club for Club of the Month? Get in touch and let us know what you've been up to or tag us in your activity on social media  Contact Us