With temperatures soaring, now's the time to plan in your Young Equestrians events to make sure you soak up the summer. We've put together some inspiration for our Clubs:
Design a drill ride
Think your Club's teamwork is pretty solid? Well we challenge you to complete a series of circles, serpentines, centre lines and figures of eights on horseback – in convoy – to music.
To do this you'll need to meet up and create an award winning floor plan, come up with a theme and decide on some sassy music to pull the whole thing together (does anyone even know whether Despacito goes with a horse's walk or trot rhythm?!)
Schedule in plenty of practise sessions during cool summer nights to make sure you're all set for the main performance and you're onto a winner! Whether you end up performing it to an audience, or just post it onto social media for the fame, it is sure to bring the whole Club together.
Watch the Household Cavalry in action:
Cool down
For that afternoon when it's just too hot to ride schedule in an afternoon of bathing, trimming and plaiting the horses – they'll definitely thank you for it. If there's a skilled photographer in the group then make the most of clean legs and tails by having a photo shoot with your favourite four legged friends. Or, if your Club wants to take this a step further, you could even turn it into a best turned out competition (Perhaps your local tack shop will throw in a free bottle of shampoo as the prize?).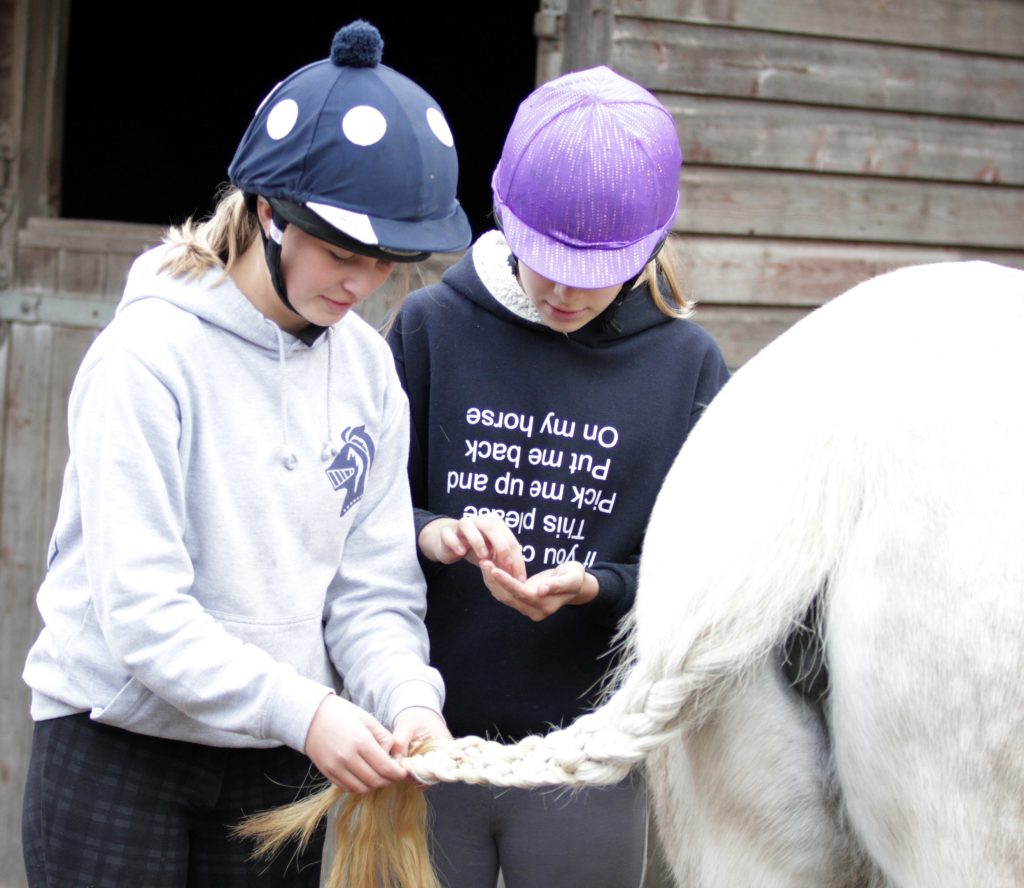 A movie night with a twist
Dry Weather is needed with this one as we recommend a Club outing to an open cinema near you. A growing trend, open cinemas show anything from those old favourites we've seen a million times like Pulp Fiction, Grease and Dirty Dancing to popular new releases including Rogue One, La La Land and Fantastic Beasts and Where to Find Them.
If none of the local options suit (or you actually all just really want to binge watch GOT) then why not set up your own open cinema at the yard? All you need is a big screen, hay bales and takeaway pizzas and you have your very own showcase – all without having to get out of your yard gear!
Sit back, enjoy, and pray for no rain!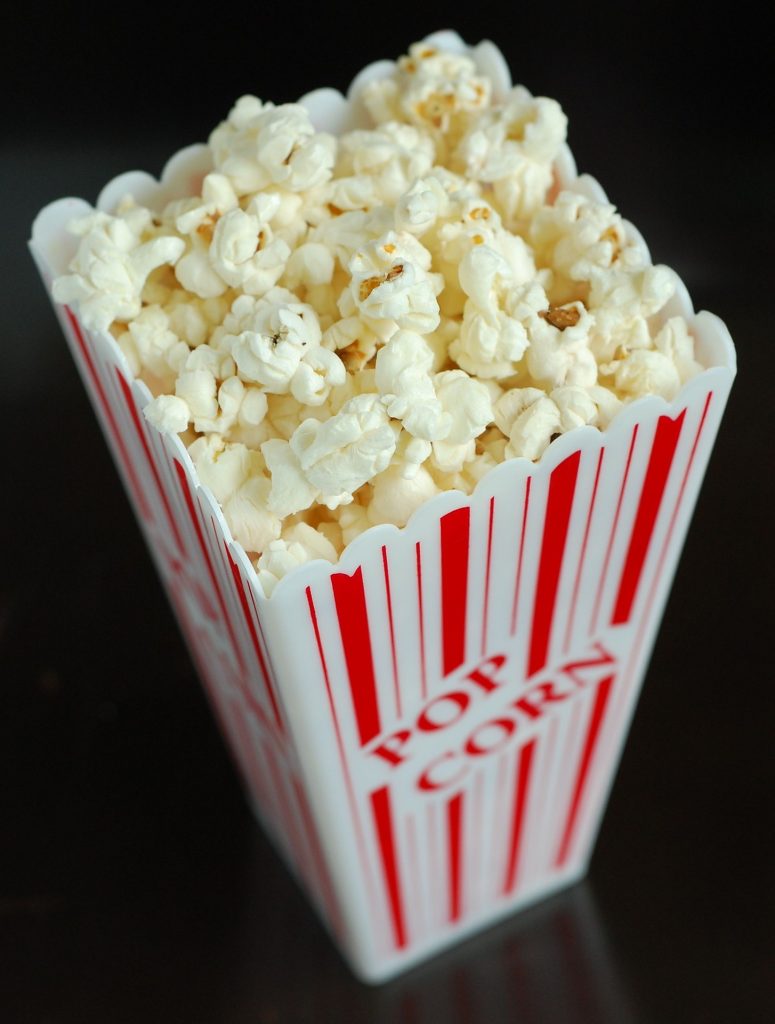 Bring the Dressage… to the stables
Thanks to Dressage Anywhere you're all able to enter a dressage competition from the comfort of your yard's arena instead of having the hassle and expense of transporting everyone over to a show. Entries are made by sending in videos of tests (smart phones can be used). British Dressage listed judges then judge each test, give feedback, and decide who is getting placed.
Simply choose the class you want to enter and check when the final entry date is, then spend some time practising the tests to make sure you're all super prepared. Finally, allocate a day where all the tests can be filmed and sent in and become Dressage Divas for the day!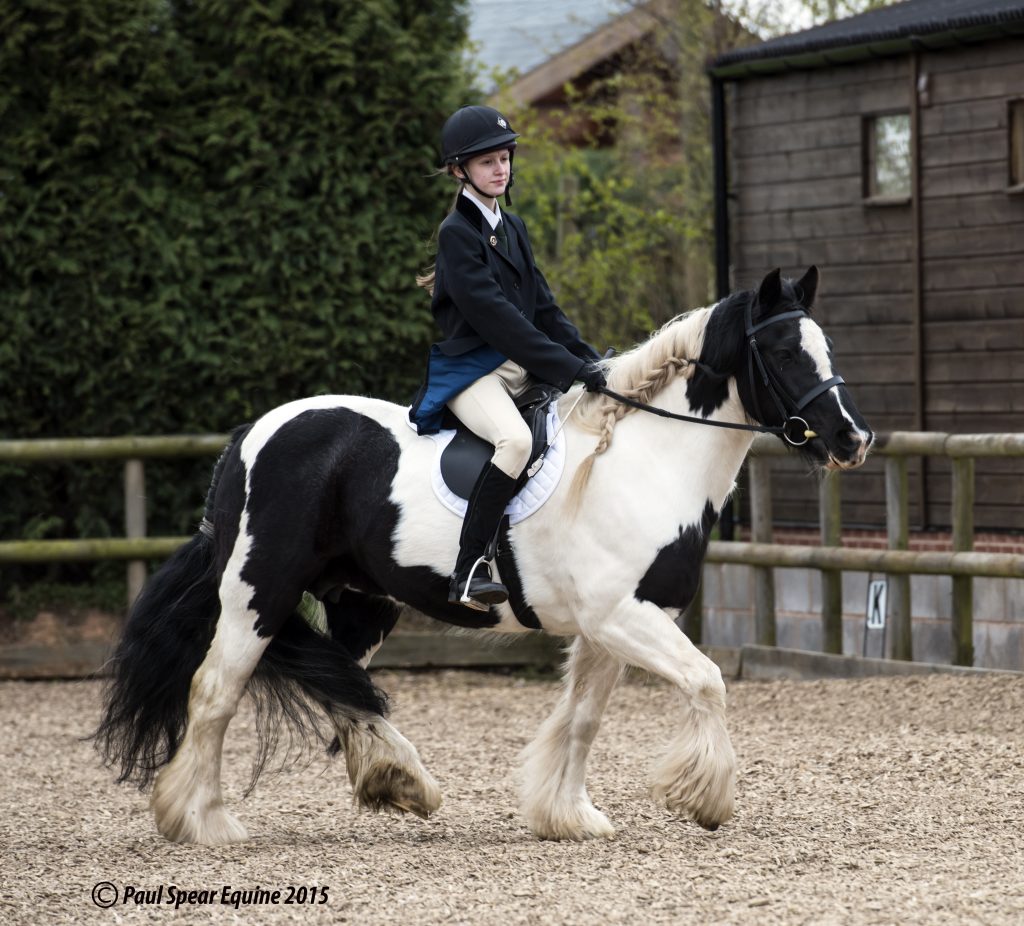 Do something different
Why not have a day off from horses (did we really just say that?!) and head out to a local activity centre to try a new sport or activity? There are plenty of things to have a go at if you search what's out there, you could go quad biking, go karting, segwaying, ice skating, rock climbing or canoeing…. the possibilities are endless.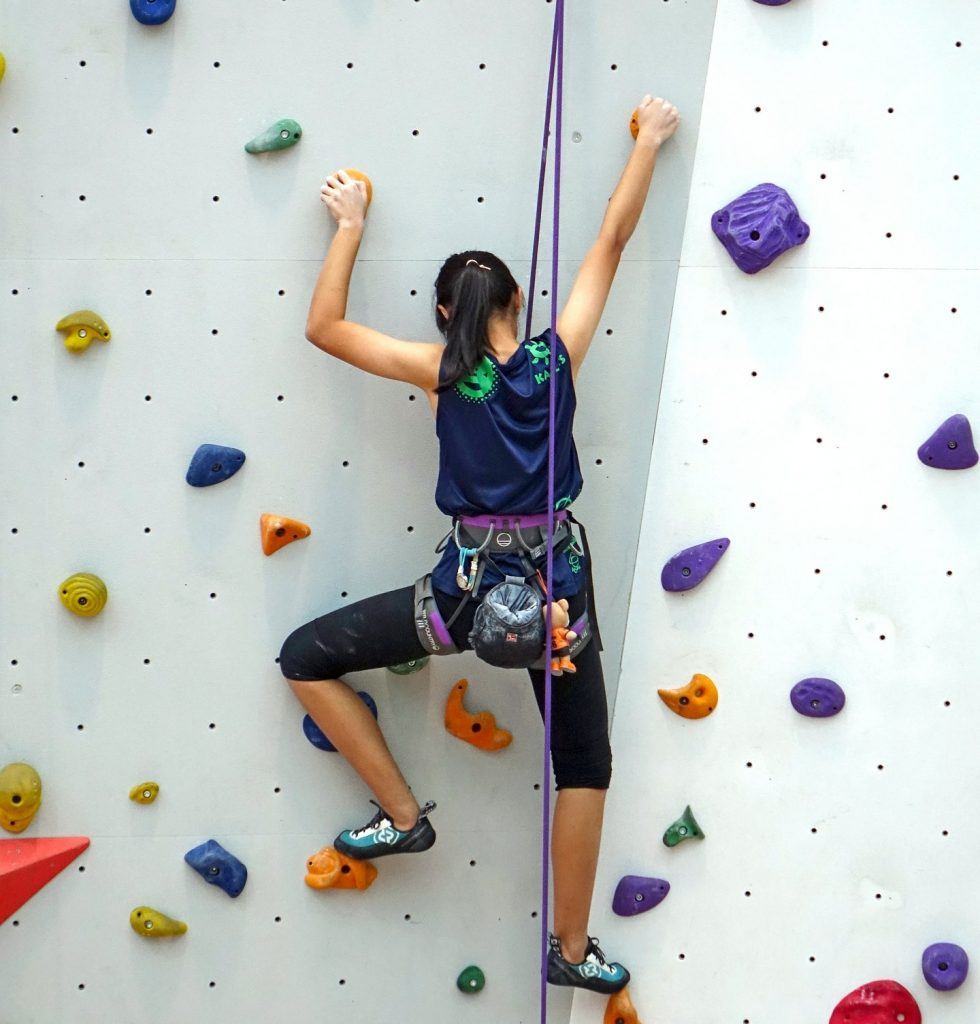 Organise a Ride for Research Sponsored Ride
Ride for Research is a committee for Cancer Research UK that has been set up with an aim to provide events for equestrians across the UK whilst also raising awareness and money for CRUK.
They held their first event last August, a sponsored ride, and with over 400 participants it raised over £21,000! The sponsored ride this year will be over the weekend of 23rd and 24th September. There is no location set for this event, so everyone and anyone can take part!
You decide where you do your ride and how long you go for! Fancy dress is also encouraged, whether you ride in PINK or not…having fun is the aim of the game this weekend!
If you would like to organise a ride for your Young Equestrians Club please contact Ride for Research for more information.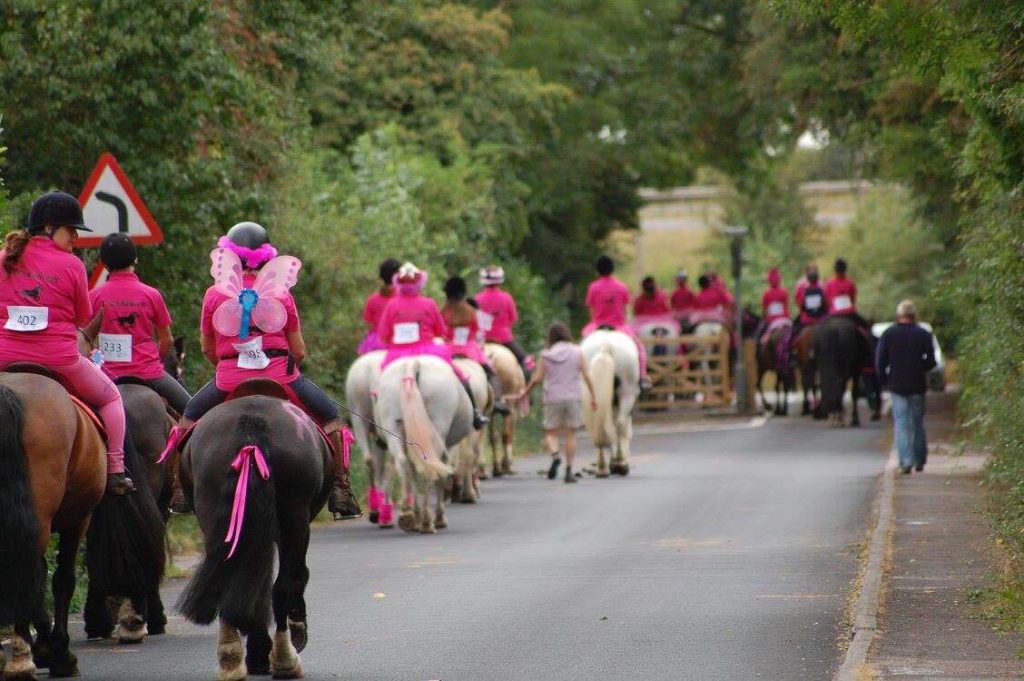 Whatever you end up getting up to with your Club this summer, be sure to keep us posted with your latest Young Equestrians events  on Facebook and Instagram