Summerhouse Equestrian Centre's Young Equestrians Club is the latest to be chosen as Club of the Month. The Club kicked off this time last year, and since then the Young Equestrians have been making an effort to improve their riding and horse knowledge through gaining a wider understanding of the equine industry.
The Club meet every Monday and swap between riding and horse care sessions. The Young Equestrians dictate what areas they want to work on, and it's the freedom they have, as well as the welcoming, supportive atmosphere, that has meant there are always new young people who want to get involved.
Their most recent sessions have focussed on gridwork, riding without stirrups and then last Monday they had an extra special session as they took a tour around the facilities at B&W Vets to learn about how they xray, scan and operate on horses.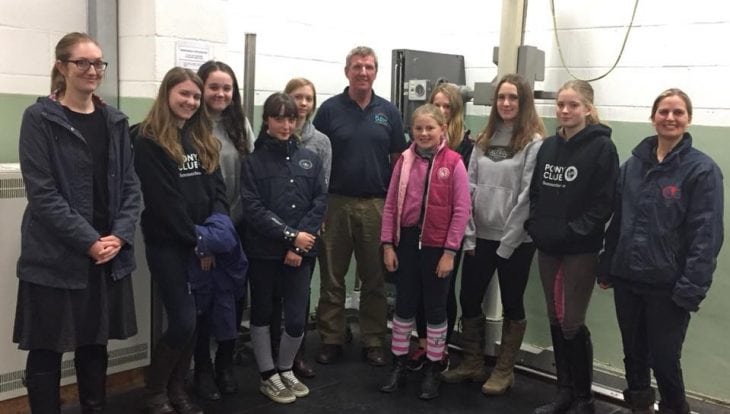 As most of the Young Equestrians are also Pony Club Members the Club take the opportunity to work on Pony Club Tests, and have aims to reach the higher levels over the next couple of years.
Club Leader Tiffany Rix is very proud of them all;
"The Young Equestrians are all so inspired; it is fantastic to see them all blossoming both on and off the horse."
Want to get involved? Join your local Young Equestrians Club NOW:   Find a Club
Want to nominate your Club for Club of the Month? Get in touch with us to let us know what you've been up to and tag us in your activity on social media.  Contact Us